French Cider: Brand Development
Creative direction, brand strategy, branding, website design, photography, and social media strategy
Brand Identity for Beauchamp Imports
Brand Identity for French Cider
Website that could transition to consumer facing and support e-Commerce
Beverage Education Sheets
Product Info Sheets and Cards
Facebook Ads and content
Instagram content
Holiday photoshoot
Summer photoshoot
Product and Cocktail photoshoot
Marketing kit for restaurants
—
Creative Director & Photographer: Bobby Arispe
Visual Designer: Zoe Vartanian
Project Management & Producer: Meghan Cassens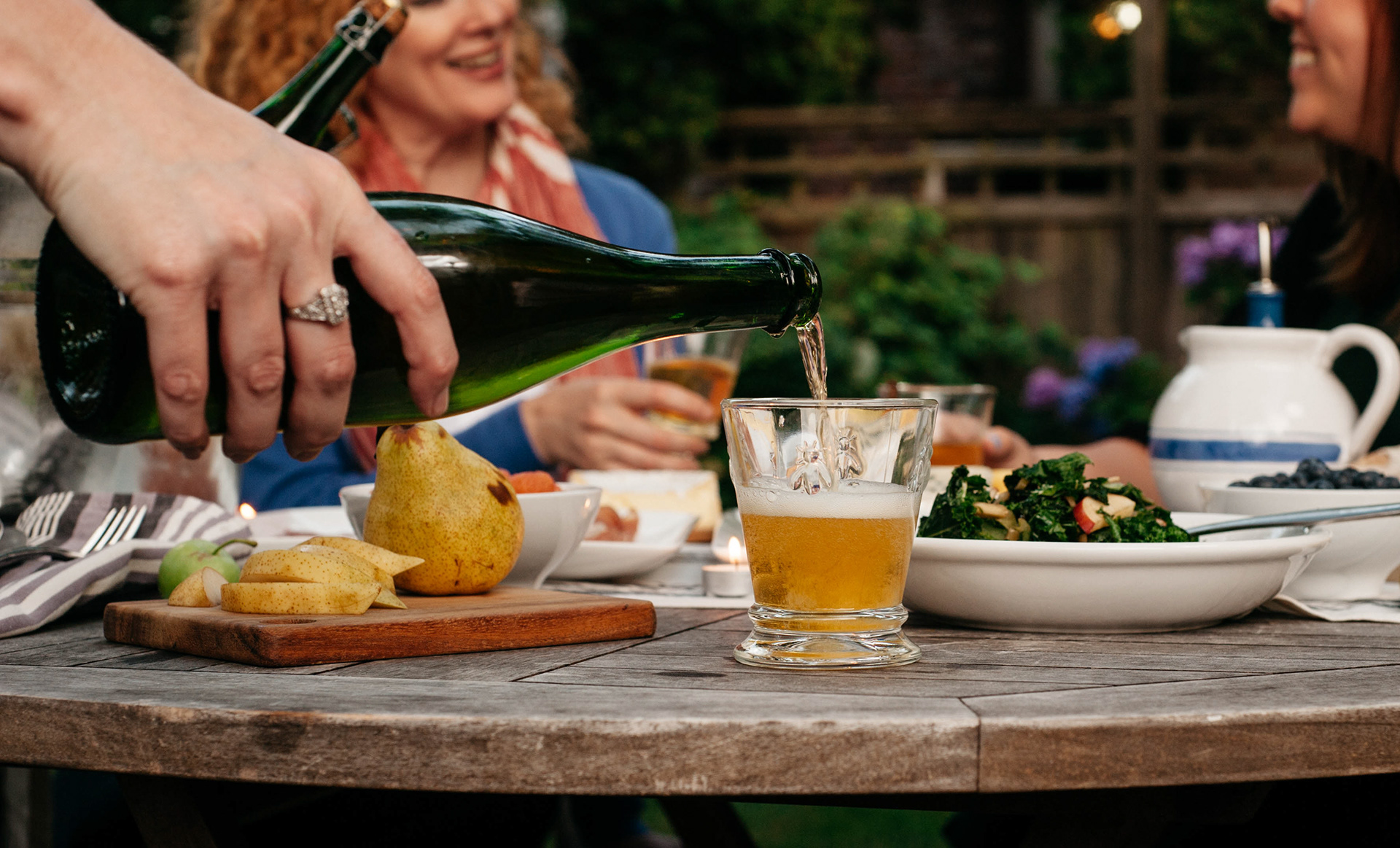 Crafting the French cider lifestyle
Beauchamp Imports Inc. sources, imports, and distributes French ciders and Calvados. Many of these producers are from multi-generational orchards and some have been producing cider for over 100 years. Beauchamp was a new brand from the ground up that would also require a separate consumer side company, French Cider. My team started with brand identity for Beauchamp. This brand would face restaurants, hotels, and resorts. We wanted to make sure beverage and bar managers had all the information they could on this unique product. We developed lots of learning materials and went in-depth about the producers and their beverages, both on the website and on product flash cards. 
For the consumer facing French Cider brand, the design team wanted to create an identity that would convey the French lifestyle. We focused a lot of effort into lifestyle and beverage photography, helping to set the tone for the website and social.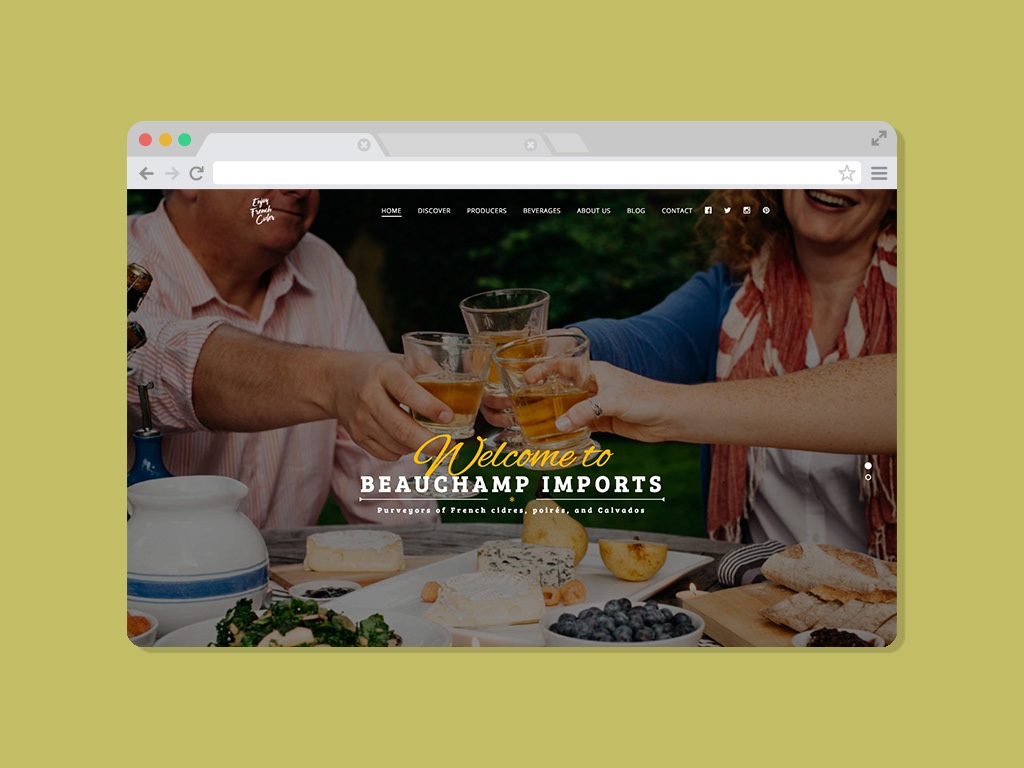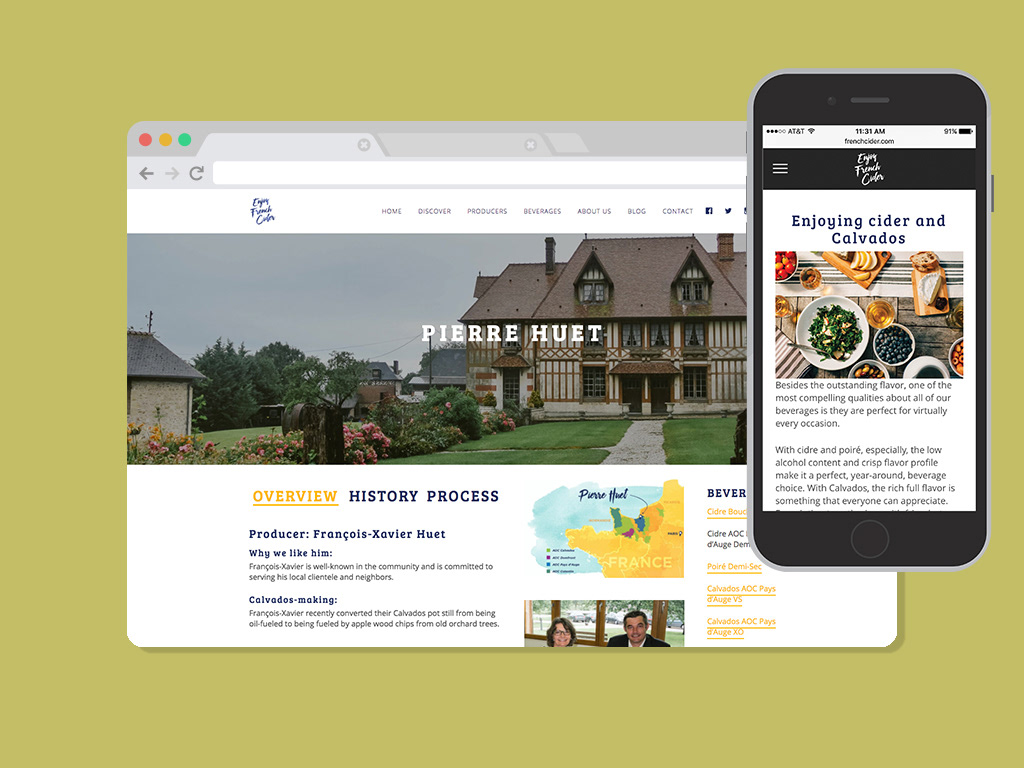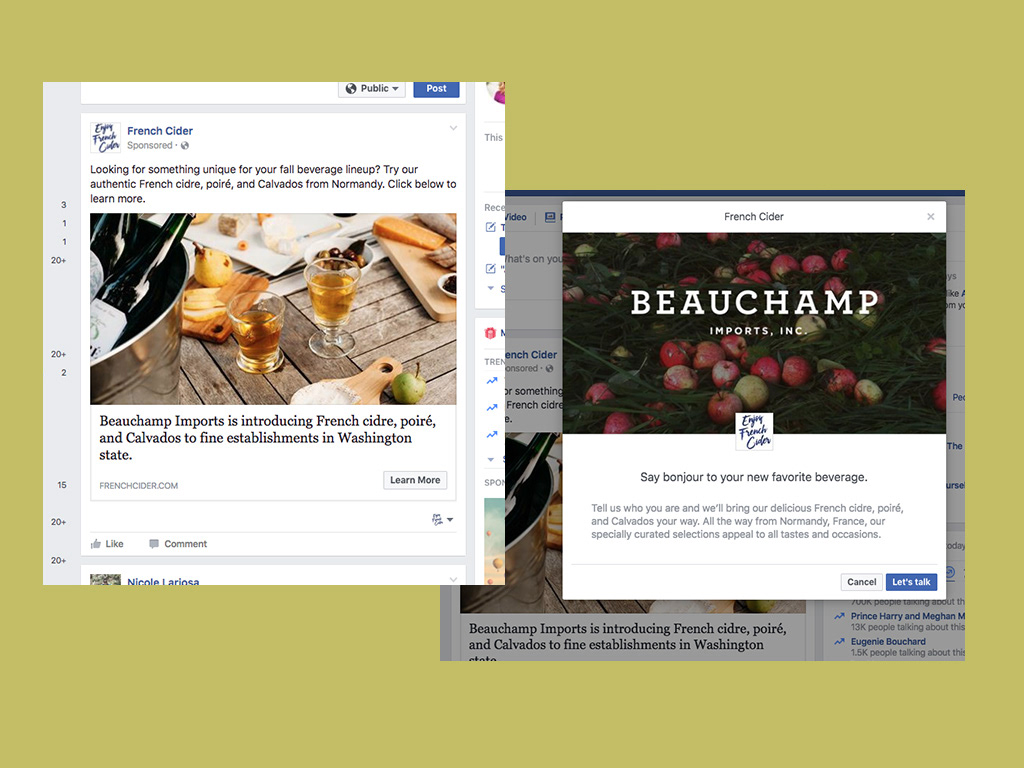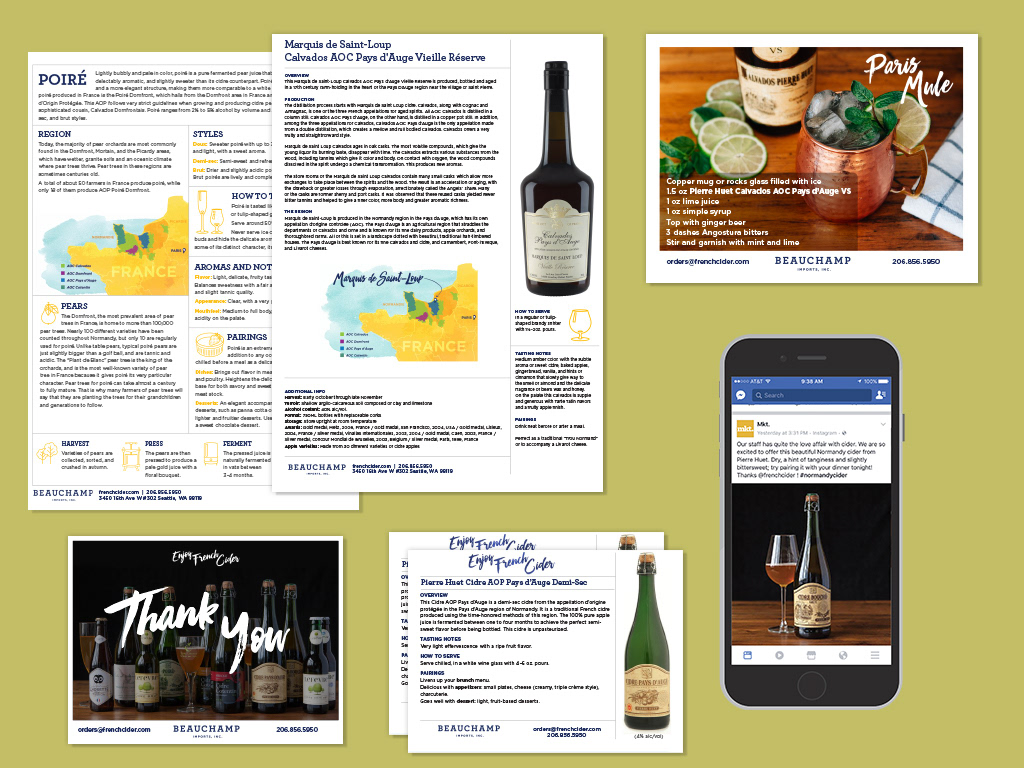 Lifestyle and Beverage Photoshoots
I concepted and photographed all the marketing images for French Cider.
Summer photo shoot food styling and staging by Kim Arispe. 
Fall, product lineup, and cocktail photo shoot styled by Meghan Cassens.
Prop and styling assistance by Zoe Vartanian.